Churches and Church Groups
Jabez Creative will move your ministry forward by creating a complete digital presence for any size congregation. Jabez Creative will be a perfect addition to your team of serving volunteers and church staff regardless of their level of technical skills.
We offer a portfolio of church website templates and Facebook designs that will engage members while attracting new visitors on the web. Equally important, we will create and manage all leading social media platforms including YouTube, Instagram, Twitter, and Facebook.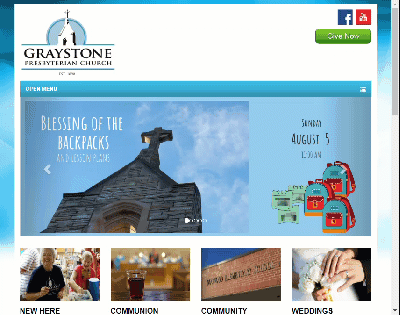 Build your website the Jabez Creative way. With years of experience designing beautiful church websites and social media campaigns, fresh faces will start showing up at your church service and public events. Church members will start to become more engaged.
Multi-building or multi-location? Jabez Creative will establish the online digital presence for one worship center or multiple locations. With the popularity of Uber, we will make certain to have all locations, entrances, and parking clearly marked so guests can be picked up and dropped off at the right door. As your church's digital presence expands, public reviews and comments may be easily tracked, evaluated and managed.

Driving traffic to your website requires bright and engaging creative content to catch the viewers attention. That is one of the basics of successful church marketing. Marketing content should be prepared for first time guests and members while promoting outreach partners and missions. All of these groups go to your website for information and Jabez Creative will create high-quality content for each of them.
Our video and graphic services include a reference library of images, content and successful campaigns. Websites include a powerful content management system (CMS) that your webmaster has complete access to. The Jabez Creative CMS includes ministry apps and is more powerful and user friendly than WordPress, Wix and other website platforms. Technical support is provided by online web meeting, e-mail, and telephone so we are always just a phone call away.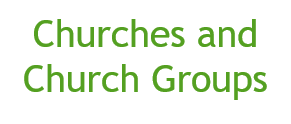 Resource Library
Your one-stop location for valuable information on building, advancing, and promoting your church utilizing preferred technology by the specific age groups.
Choose from the following categories:
Facebook and Instagram for Churches
Using Video Technology in Today's Church
Using Technology in Today's Church
Text Giving and Online Giving in Church
Leading sources including Pew Research Center, The Barna Group, Thomas Rainer (President of LifeWay Christian Resources), Ministry Today, Christianity Today, Facebook, Google, YouTube and Jabez Creative and more are compiled in this resource library.
Facebook and Instagram for Churches
Facebook really likes people to talk to other people and prioritizes rankings based on individual interactions. With that being said then the BEST use of social media by the church is for the church to encourage and equip their members to use their own personal social media sources to reach their friends and family with information about God, the church and what their faith means to them. Read this post to learn an alternative to the typical Facebook sponsored ads or typical church Facebook page postings.